Keystone Christian Preschool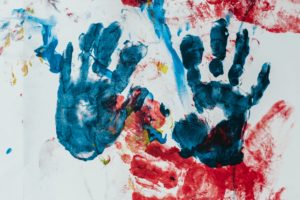 Preschool Director
Kristy Wright is the Preschool Director. For any information on the preschool programs here at Keystone, please contact her via email: kristy.wright@keystonebaptist.org
About
Keystone Christian Preschool is a ministry of Keystone Baptist Church and is here to assist families in nurturing the academic and spiritual development of their children. The Christian based curriculum allows us to incorporate God's Word and principles throughout the day.
We strive to teach the three year olds early learning skills and prepare the four year olds for Kindergarten. We provide fun activities where they learn social skills, gross and fine motor skills, abc's, sequencing events, phonics, and much more.
The weekly themes (dinosaurs, community helpers, pets, etc.) are an integral part of our program. We incorporate field trips, special days and/or activities that coincide with the theme of the week. The children learn and have fun while experiencing something new about the world around them.
Our staff consists of quality teachers with over 20 years combined experience who are first aid and CPR certified. We are here to partner with parents to help bring up their child "in the nurture and admonition of the Lord". Eph. 6:4
Additional Information
We offer Full and Half Day – 8:00-12:30, 8:00-3:00, and 8:00-5:30
You Can Choose Part Time 2-3 days, or Full Time 5 days.
*Before School and Hourly care available for enrolled students who make prior arrangements.